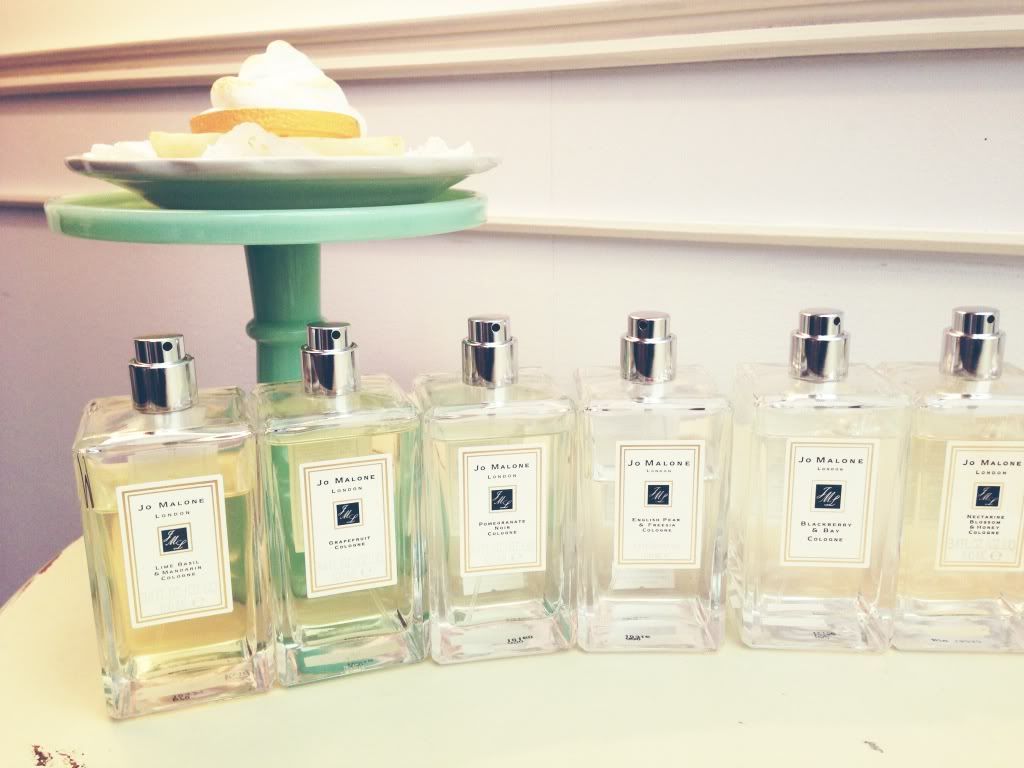 Yesterday, I attended the Jo Malone press preview at Antoinette. The British brand has launched a new limited edition collection of colognes (they don't sell parfums) called Sugar & Spice.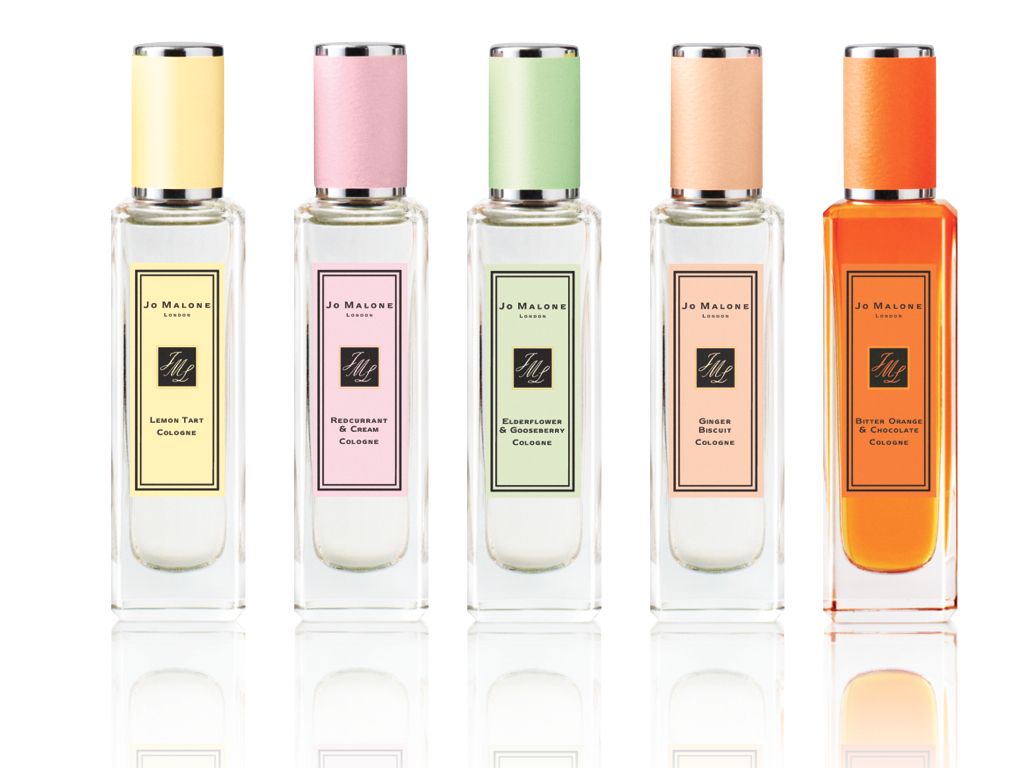 The collection consists of 5 new scents- Lemon Tart, Redcurrent & Cream, Elderflower & Gooseberry, Ginger Biscuit and Bitter Orange & Chocolate. My personal favorite is the Redcurrant & Cream!
The great thing about Jo Malone is that their scents are made to be mixed and matched with one another. I know little about scents if you ask me about the top note or end note. But I do know what I like in perfumes and how I like them to be. They kindly brought down a collection of colognes from the six different ranges (citrus, fruity, light floral, floral, spicy and woody) and gave us the opportunity to mix and match them with the some professional help!
I found their colognes very refreshing and different from other brands, probably because of the unique ingredients used. One of my favourites was Blue Agava & Cacao. The scent hits you like a fresh breeze on a morning of Spring.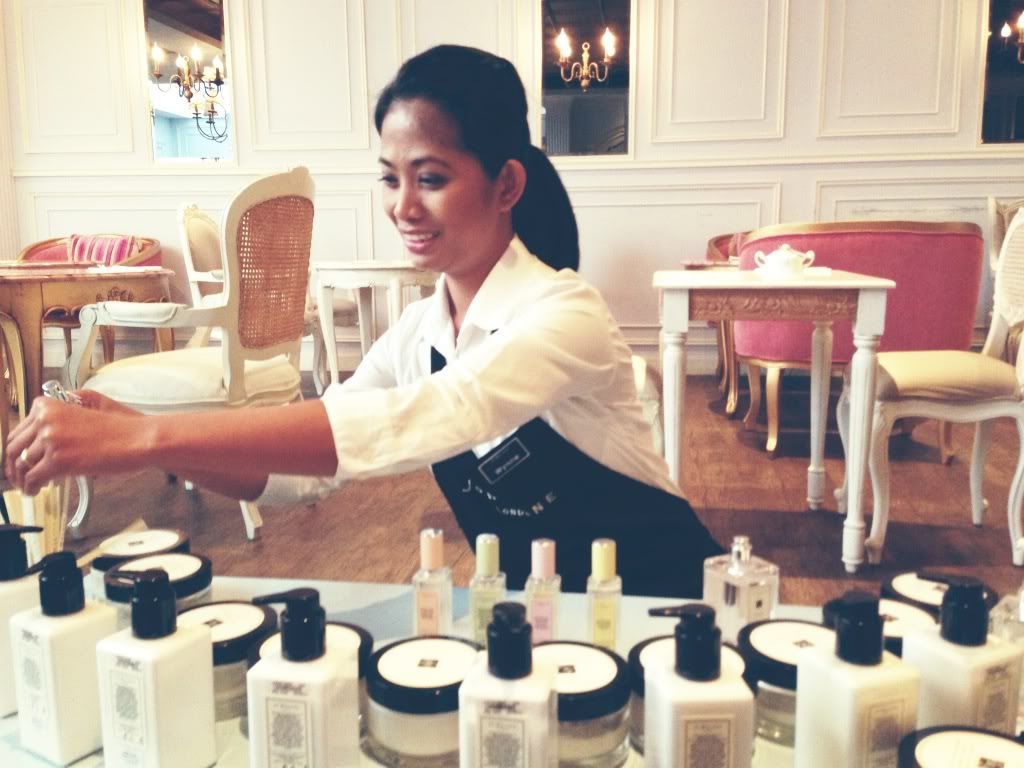 We were then treated to a hand massage where the beauty consultants would combine your favourite scents together and massage them into your skin after applying some moisturiser. Ahhhh, it was such a treat! I combined 3 scents together on top of a scented moisturiser used as a base. The purpose of the hand massage is to help customers get an accurate smell of how the scents would be on their body. Everyone has their own unique smell and when that combines with the colognes, it may turn out to be something totally different. I thought this was a really good move and a thoughtful idea :) Hand massages are available in all stores for Jo Malone customers.
And to end the day on a high note, we were treated to desserts made by Chef Pang from Antoinette specially for this event. They were matched to the five new fragrances and boy, were they yummy! Loveeee the lemon tart!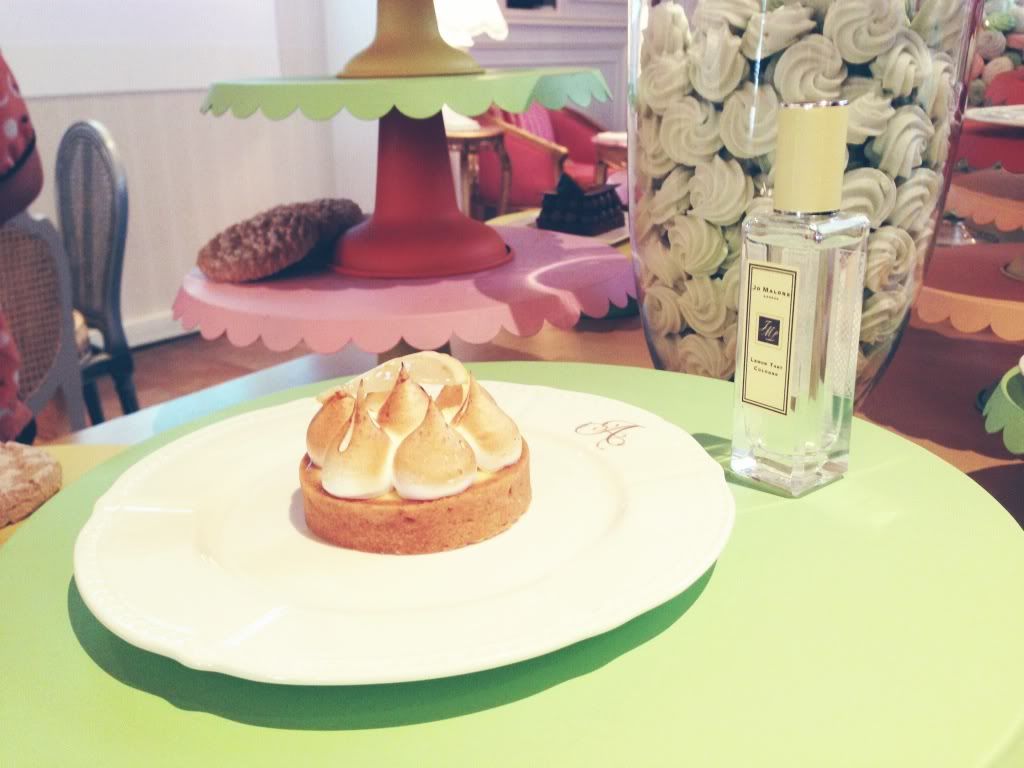 Lemon Tart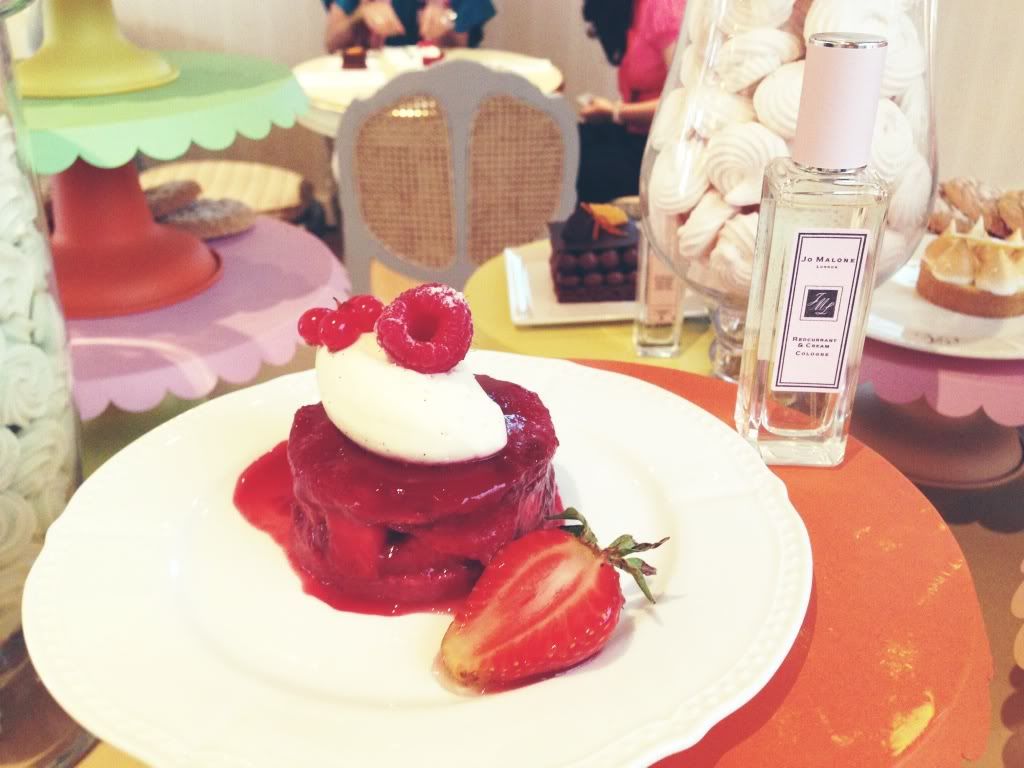 Redcurrant and Cream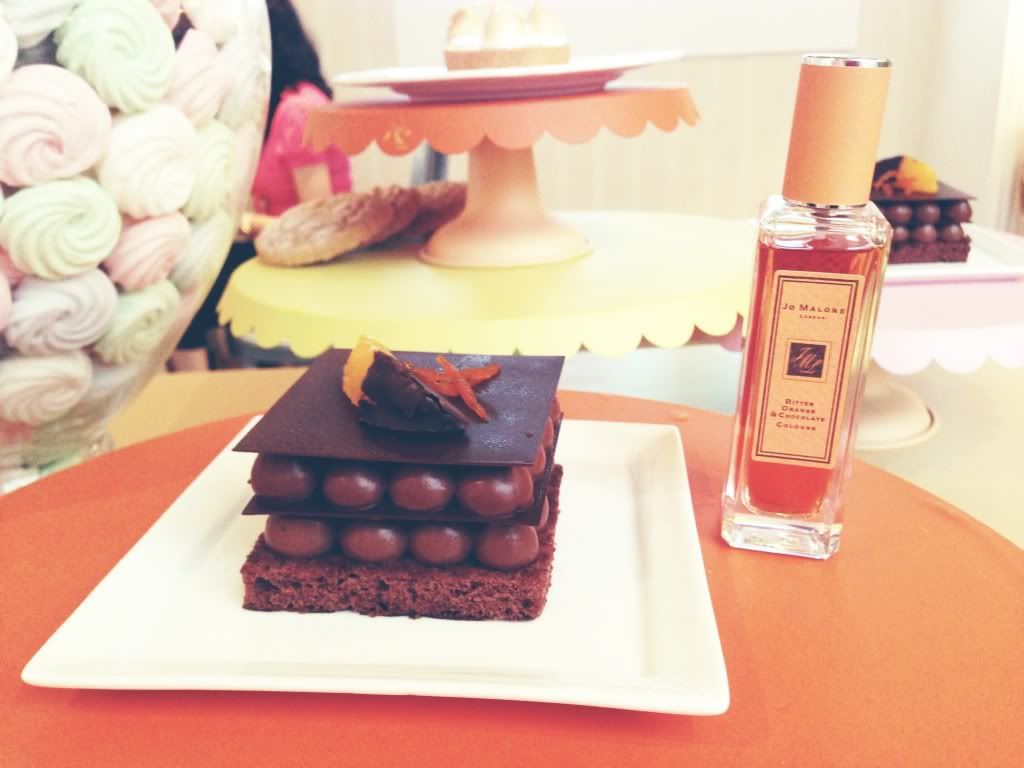 Bitter Orange (Psst, the scent really does smell like you could eat it)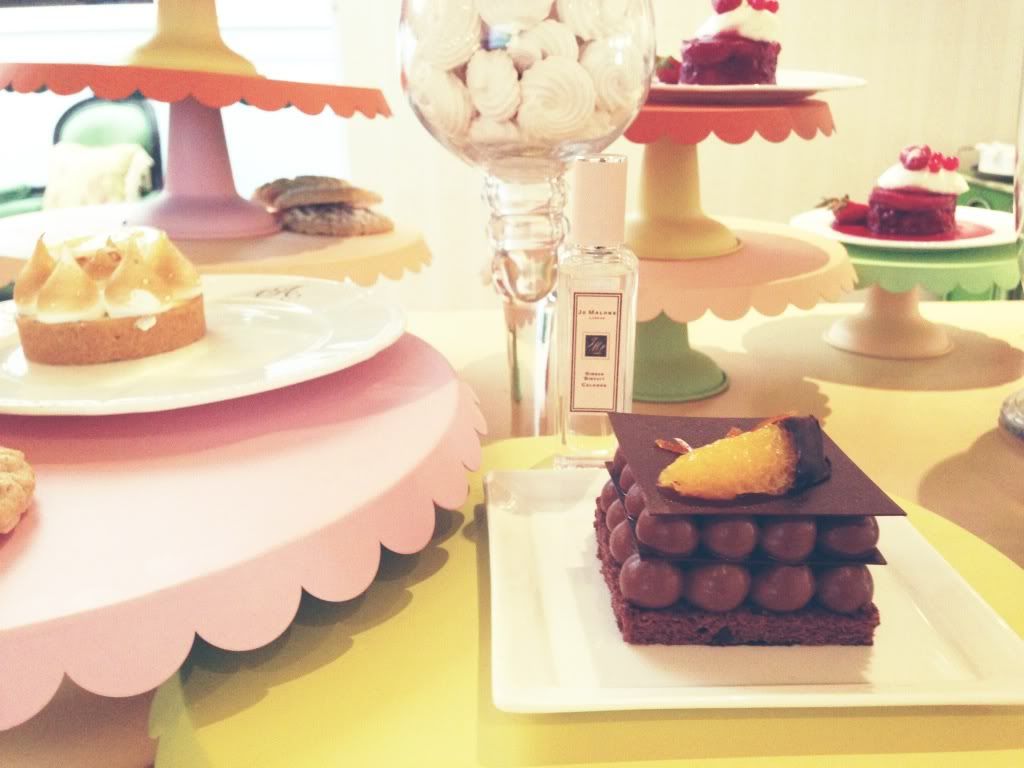 Ginger Biscuit
The last cologne, Elderflower and gooseberry, didn't have a dessert because Singapore doesn't have ready supply of gooseberry :'(
Anyway, here's the fun campaign video for Sugar & Spice by Jo Malone:
Thank you Jo Malone! I had so much fun :)
Sugar & Spice will be available in Singapore from March. Each cologne will retail at SGD95.
Jo Malone stores can be found at #02-12B Takashimaya Shopping Centre, B1-80B The Shoppes at Marina Bay Sands and L1 TANGS beauty hall.